How Philip K. Dick ended up at X-Kalay is unclear. In an interview for Vertex magazine in 1974, he claimed to have been told about the centre by the  councillor he spoke to over the phone during his suicide attempt. After talking for over an hour he was finally told: "Here's what's the matter. You have nothing to do; you have no purpose; you came up here and you gave your speeches and now you're sitting in your apartment. You don't need psychotherapy. You need purposeful work."
It is likely, given the circles Phil had been moving in, that he would have heard about X-Kalay which at that time was well-known on the counter-cultural scene. Founded in 1967 by David Berner, X-Kalay had begun as a half-way house for First Nations ex-cons called The Indian Post Release Society. Within a year, inspired by the examples of therapeutic communities like Daytop in New York and Synanon in California, the organization was re-named The X-Kalay Foundation  (or Unknown Path) combining the Kwak'wala word for "path" or "way" with the sign for an unknown quantity. Using an extreme form of daily psycho-dramatic group therapy known as The Game, X-Kalay began to stage 48 hour open house sessions at its club house in Mount Pleasant, where its house band would play, its live-in community growing rapidly to include families and its self-reliant business operations expanding to include a pizza restaurant, beauty parlour, stationary business and a hotel on Salt Spring Island. David Berner explains how the foundation moved from working primarily with First Nations ex-cons, to working primarily with anyone with significant substance abuse issues.
In this clip David tells the story of how he encountered Lawrence Sutin's biography of Philip K. Dick, Divine Invasions by chance at a book store in Toronto, and how it gave him renewed faith in what he had achieved at X-Kalay.
In the Vertex interview Phil claimed to have had to pretend to be a heroin addict in order to be admitted to X-Kalay. But it's highly unlikely that the staff there would have fallen for such a routine. Michael Walsh has suggested that Phil's desire to enter the ex-con, drug-rehab centre was another of his "probes" for a new fiction. And indeed, Phil's time at X-Kalay formed the basis for his 1977 novel A Scanner Darkly.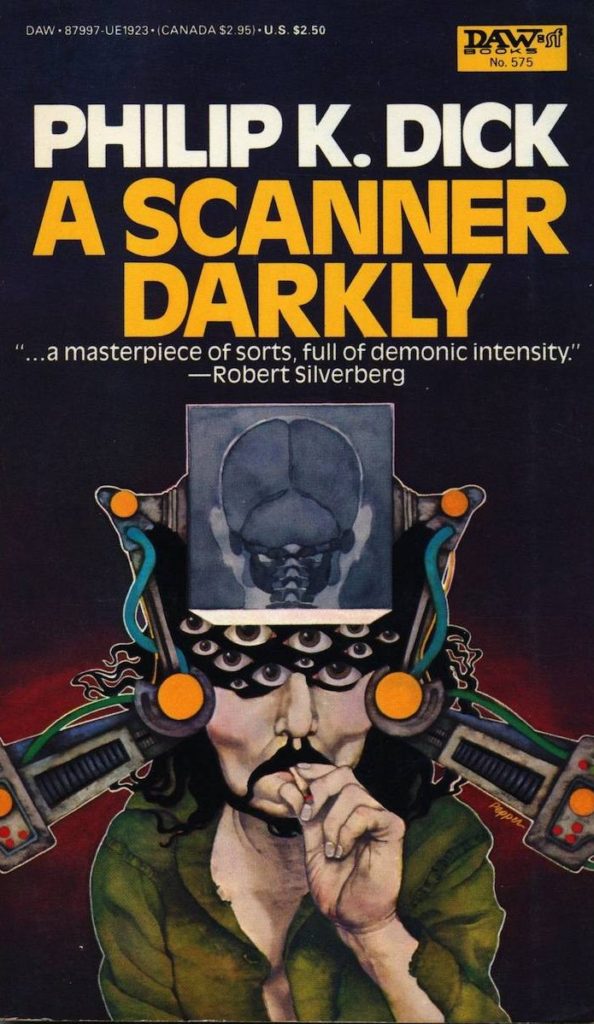 In the remaining interview, filmed in December 2017, David discusses life at X-Kalay in the 1960's and 70's, the racial politics of Vancouver in the time, the failures of drug legislation in the Province and his memories of Phil's time at the foundation.